Eric Wilkins is not a "typical" realtor in Texas because he brings a whole new level of efficiency and results to the real estate industry.
Real estate is a very unique industry, or at least it should be. The reason is that homes are unique, and so are the people who live in them. Each piece of real estate tells a unique story from the way it was built to its history. If real estate is in fact so unique, why do the processes involved in buying and selling seem so much more constant and predictable? While the real estate business typically involves spamming clients with advertisements, brochures, and other marketing information, Eric redefines the process by understanding and telling the unique stories that each home has.
The best way to sell a home is by marketing it in all the right places at the right time. This strategy works on every level — online, offline, and everywhere in between — to connect buyers with the homes they want to buy. However, promoting homes with bad images and general uploading on mls does not result in as much conversion as expected. Today, it takes an innovative approach to selling real estate, especially in the lake, land and luxury market.
Eric Wilkins is a realtor who has mastered this principle and continues to use it as an advantage to connect his clients with potential buyers and sellers of real estate. Marketing is a comprehensive aspect of the real estate business. At the core of the real estate business, marketing is literally everything.
Eric started building his digital marketing agency in 2016 to become the go of the west-o-plex agency. (Capital West) By integrating his real estate and digital marketing agency into a partnership, Eric Wilkins is bringing the A-game into the real estate industry by offering something no other agent in the area has.
"I've worked hard over the past 15 years to grow my personal network," Eric emphasized. "My network is quite unique as I have been part of many community councils and groups. One thing you can be sure of is that when you work with me to buy or sell your home, you are in the hands of a connected, creative and consistent person."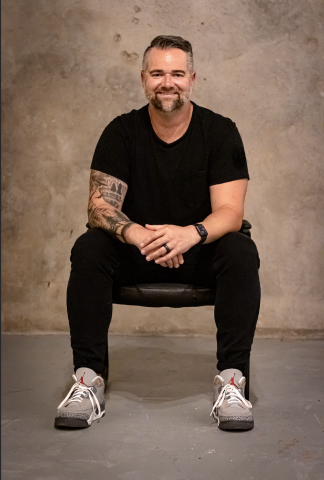 There is no doubt that Eric has mastered the art of marketing and uses it to make a huge difference in attracting high-profile buyers and sellers. Today, Eric's digital marketing agency operates and continues to work with 100 companies across the DFW metroplex and beyond. These companies include working with some of the most prominent C-level teams in the country.
Eric Wilkins concluded, "When I deal with people, it rarely remains a 'working relationship' and it always develops into a personal one."
The real estate industry is an ever-evolving terrain, and the best must be willing to accept change to stay relevant. Eric Wilkins is not new to this phenomenon as it continues to evolve with the industry.
Reach out to Eric at www.therealeric.com or call/text 2149918180.
Media connection
The Company's name: Briggs Freeman Sotheby's International Realty
contact person: Eric Wilkins
email: Send an email
phone: 2149918180
Tabuk:303 W Pearl Street
city: Granberry
state: TX 76048
nation: United States of America
website: http://www.therealeric.com/