the East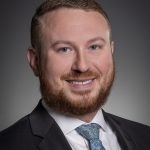 prospects, division Empowering the Federal Credit Union Employment ($2.7 billion, Syracuse, NY) Kevin Whitmer As the Associate Financial Advisor to Empower Investment Services LLC, which provides services to members in the organization's southern tier. He joined the team in November 2021 and has many years of experience in investment and wealth management. He holds the New York State Life, Accident and Health licenses as well as FINRA 6/7/63/66 registrations.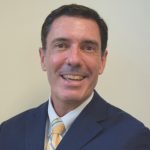 Chip Lask, CEO of a $730 million company, headquartered in Washington, DC IDB International Federal Credit Union, began serving a four-year term on the Federal Home Loan Bank of Atlanta Board of Directors as a Board Member on January 1, 2022. Over the course of 20 years of his career, Lusk has held executive leadership positions including CEO, COO and CFO. He holds an MBA with a major in Accounting, as well as several industry certifications. Federal Home Loan Atlanta provides community development grants, financing, and banking services to help provide affordable home loans and economic development for communities.
Middle east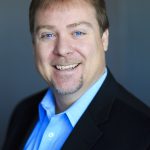 $4.7 billion, Ninh-based whiskey Community First Credit Union Announced 11 employee promotions.
Andy Hall Promoted to Senior Vice President/IT. Hull joined CFCU as Vice President/IT over four years ago with a broad range of experience in the financial services and IT industries. Previously, he held IT positions at Thrivent Financial, Strong Funds, Alta Resources, Associated Bank and Heartland Business Systems.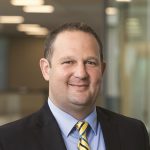 Mike Vader Promoted to Vice President, Senior Commercial Lender. Vader previously worked as a bank credit analyst in Sheboygan, Wisconsin for several years before joining Community First in 2007 as a senior credit analyst. Promoted to Commercial Lender in 2010, to Assistant Vice President for Business Services in 2014 and to Vice President for Business Services in 2016. Besides managing the commercial lending portfolio, he also oversees the team of credit analysts at CFCU.
Jeff Johnson, who joined Community First in 2012 as a credit analyst, was promoted to a commercial lender. Johnson has 16 years of prior banking experience, including 11 years as a commercial bank credit analyst and portfolio manager.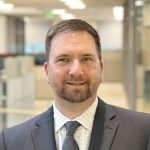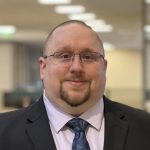 John Ryan Promoted to Assistant Vice President of Consumer Lending. He had 10 years of banking experience before joining Community First in 2011 as a member services representative. Ryan was later promoted to Assistant Branch Manager, Branch Manager, and Assistant Regional Vice President for Branch Operations.
Cindy Zabrosky Promoted to Assistant Regional Vice President of Branch Operations. Zabrosky joined Community First in 2019 as a branch manager. In her new role, she will be responsible for overseeing many of the CFCU's 26 branch locations, working directly with branch managers and their teams. She has 19 years of previous experience with the billion dollar Great Lakes Credit Union headquartered in Bancoburn, Illinois.
Eichling Wellenkamp Promoted to cashier operations manager. Willenkamp has been with Community First since 2014, most recently as a branch manager in Greenville, Wisconsin. In her new role, she will be responsible for helping create a consistent experience for cashiers and members, as well as managing and scheduling the travel team's cashiers.
Nicole Schmidt, who joined CFCU in 2016, was promoted to branch manager at the Industrial Drive branch in Nina. She was the assistant manager of the branch in the industrial area.
Angie clip, who joined the CFCU in 2008, was promoted to branch manager at the Richmond Street branch in Appleton, Wisconsin.
Laura Bury, who joined the CFCU in 2013, was appointed branch manager in Greenville. She was a branch manager at Nina Industrial Company.
Roberta Muller, who joined the CFCU in 2015, was appointed branch manager at the Dresang Way branch of the Ministry of the Interior. She was a branch manager at the Nichols, Wisconsin branch.
Tracy Payten, who joined CFCU in 2016, was promoted to branch manager at the Nichols branch. She started as a member service representative and has been the assistant branch manager since 2018.
Advia Credit Union ($2.6 billion, Parchman, Michigan) announced one new hire and one upgrade.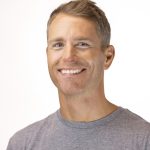 Nathan Center He has been appointed as Director of Organizational Development and will be based in Southgate, Michigan. In his new role, Center will support the already established Advia team by creating and refining in-house outreach and culture initiatives. Previously he worked as a head coach and consultant at Kin Movement Inc in Ann Arbor, Michigan, and worked in a service leadership role for most of his career in Nashville, Chicago and Los Angeles. He holds a master's degree in psychology, with a focus on organizational leadership, from the Chicago School of Professional Psychology.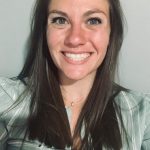 Sarah Kennedy He has been promoted to Assistant Branch Service Manager and will be based in Brownstown, Michigan. In her new position, Kennedy will support day-to-day operations and assist with customer service at the Brownstown branch. She joined Advia in 2020 as a teller, focusing on tracking teller referrals and branch targets.
$5.6 billion, and is headquartered in Waterloo, Iowa Veridian Credit Union promotion Kristen Quinn To Senior Project Manager. Kuennen has worked at Veridian for 17 years and was previously a digital marketing strategist.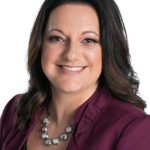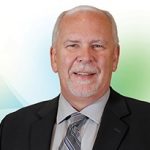 After 25 years of volunteer service, including as President from 2004-2006, Thomas Young, president/CEO of the $2.1 billion Capital Credit Union of Green Bay, Wisconsin, retired from the board of directors for $3.2 billion, in Muskego, Wisconsin. Central Corporate Credit Union.
Chris AllenPresident/CEO of Fox Communities Credit Union ($2.4 billion, Appleton, WI). He was appointed to fill the vacancy. Allen began his career at Fox Communities in 2013 as Vice President of Business Services and later became Chief Lending Officer. In 2020, Allen took over as CEO, succeeding 40-year credit union veteran Greg Hilbert. He holds an MBA from Marquette University in Milwaukee, Wisconsin.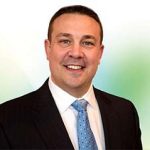 South
at $5.7 billion Tinker Federal Credit Union In Oklahoma City, Oklahoma, one CEO has moved into a new position while another has retired.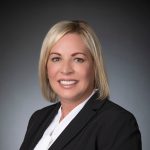 Miranda Green He was appointed Senior Vice President of Commercial Services. In its new role, Green will provide member service and offer business products including loans, treasury services and business accounts through Tinker Federal Credit Union Prime Business Solutions. She has worked in a variety of financial positions over the course of 26 years, including customer service, operations, and lending roles. For 11 of those years, Green worked alongside a major commercial lender at Prime Bank, which was acquired by TFCU in 2020, to provide commercial and commercial services.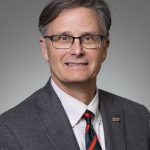 Senior Vice President of Marketing Matt Stratton He announced his retirement effective this month after 31 years at TFCU. During his tenure, he led the TFCU and the Oklahoma City credit union community through the specialist communications needs of pandemics and recessions most notably two man-made and two natural disasters: the bombing of the Murrah Federal Building and the 2013 tornado that destroyed the TFCU branch. In addition to marketing, Stratton has served as a key person at TFCU on issues related to government affairs and policies. He was a founding member of the CUNA Business Development and Marketing Board and served on its executive committee, and he was also a founding member of the Credit Union Marketing Association of Oklahoma. Stratton has also served on a variety of other committees and task forces, being named CUES Marketer of the Year in 1996 and NAFCU Credit Union Professional of the Year in 2009.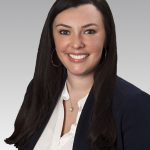 $3.6 billion Truliant Credit Union In Winston-Salem, North Carolina, promoted Liz Mulcahy To the satisfaction of the member manager. Previously, he was the director of Truliant for member financial centers in the Central Region. In her new role, she will oversee the Member Satisfaction Group, which collects, interprets and publishes responses to member surveys, as well as working with internal departments to develop and prioritize initiatives that take action on member feedback. She has been in financial services for 16 years and joined Truliant in 2018 as a Digital Channel Manager. Prior to that, Mulcahy headed the management of the retail branch of Newburyport Bank.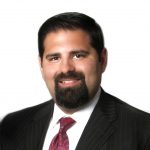 Jax Federal Credit Union ($555 million, Jacksonville, Florida) Charlie Saman As Vice President of Business Services effective November 15, 2021. Saman has served in executive leadership positions in the business sector for over 18 years, most recently as Vice President and Director of Commercial Relations for BNC Bank. Previously, he served as Vice President, Banking Officer of BBVA as well as Vice President, Small Business Banking Division of Bank of America in Jacksonville. In his new role, Saman will develop the strategic vision and management of the banking platform, using data analytics combined with environmental conditions and trends to position Jax in the best market place.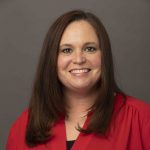 Federal Credit Union Ascends ($3.5 billion, Tullahoma, Tennessee) Mary Pollard To the Vice President of Consumer Lending. In her new role, Pollard is responsible for helping to oversee Ascend's consumer lending operations, driving loan growth and enhancing the member experience. She has over 20 years of experience in consumer lending and joined Ascend in 2017 as Associate Vice President of Consumer Lending. Prior to that, she was Vice President of Lending at Gulf Federal Credit Union Winds $988 Million in Pensacola, Florida.
$ 847 million, based in Houston First Service Credit Union hired Steve Gilman As Director of Political Advocacy and Community Relations. A 45-year veteran of the financial services industry, he was most recently president/CEO of the $329 million Houston Texas Firefighters Federal Credit Union. Gilman is also a member of the Texas Credit Union Committee and the Kona Governmental Affairs Committee. He also served as president of the Houston Branch of Credit Unions and the Cinco Ranch Rotary Club in Katy, Texas.
periodicals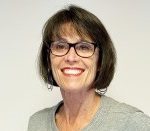 University of Kentucky Credit President Debbie the painter He was elected to the CUNA Board of Directors. The painter was nominated as a candidate for CUNA's Class D, which represents tournaments. She joins the board of directors for the first time.
sellers
Farmington Hills, Michigan Core Processing and IT CUSO Member-Driven Techniques promotion Jennifer Lee To the Vice President of Software and Data Services. In her new role, she will direct and oversee the software services, application support, and data analysis departments. In addition, she will be responsible for the overall planning, implementation and success of key company objectives. Lee has been with MDT for nearly 13 years. She first joined the organization as a customer service analyst and then worked in various other positions, including programmer, systems analyst, programming support manager, and senior software services manager. Prior to MDT, Lee worked for two credit unions: Education First Credit Union (now $2.6 billion, Michigan-based Advia Credit Union) and $6.9 billion Lincoln Park Community Credit Union in Lincoln Park, Michigan.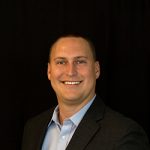 Primary therapist in San Diego link promotion Rob Landis to the president. Previously he held the position of Operations Manager. Landis has taken over the responsibilities for the role of President from Teresa Benavidez, who will retain her title as CEO and continue to play a strategic role in the organization. Landis assumes control of the company's day-to-day operations. The company will appoint a new COO soon. The move, part of the company's larger succession plan, has been in the works for several years.
Please send your People news items to Natasha Chilingerian at [email protected]