Tabcorp's international Sky Racing division has expanded its global offering by securing worldwide exclusive rights to 120 annual meetings from South Africa as part of a multi-year deal with Gold Circle, South Africa's leading betting and racing operator.
The deal will see high-profile races from the Hollywoodbets Greyville (Durban) and Hollywoodbets Scottsville (Pietermaritzburg) tracks in Gold Circle, broadcast to international audiences via Sky's extensive global distribution network, as well as to Sky viewers in Australia via the TAB websites, app, website and in-home .
Racing content from Hollywoodbets Scottsville and Hollywoodbets Greyville – home to Africa's most famous race in Durban July – will complement Sky's current international offering of racing content from Australia and New Zealand.
The arrangement begins January 17th and will be supported by Tabcorp's international affiliates, Sky Racing World (USA) and Premier Gateway International, as well as our existing international partners.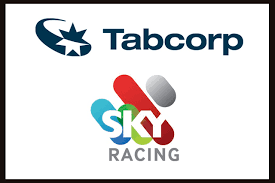 Tabcorp's GM International, Paul Cross, said the deal continued the long-standing partnership that Sky had forged with the South African racing industry.
"This means more high-quality racing for Sky viewers and bettors, as well as benefits to the racing industry in both Australia and South Africa.
"And as this represents global rights, it also enhances our export offerings with more than 60 countries taking Sky content."
Michael Nayrak, CEO of Gold Circle, said: "While many of the revenue streams supporting the South African horse racing industry have been affected by Covid-19 restrictions and other economic conditions, this international rights agreement for the KwaZulu Natal racing product, goes to Long way to keep the sport in the province. We look forward to a long-term, mutually beneficial relationship with Tabcorp."